Lee's Summit Childcare and Preschool
Welcome to Summit Children's Center, Lees Summit Preschool and Childcare.  We provide care for children between the ages of 12 months to 12 years of age.  We're excited that you're here!  At Summit Children's Center, we are committed to providing a positive and nurturing environment, giving your child the best care possible.  It's our mission to ensure that your child has the opportunity to cultivate their skills.  Our belief is that children learn best through play and experience so we have developed our curriculum to introduce skills in a fun yet educational way.  Our programs focus on language skills, literacy skills, cognitive skills, motor skills, social skills, creativity, and exploratory skills.
Providing the Best Preschool and Childcare in Lee's Summit
Summit Children's Center, Lee's Summit Preschool and Childcare, provides a safe and secure environment for your child to learn and develop.  Our highly skilled and dedicated teachers are here to promote a feeling of community among the children and the families that we serve.
We provide preschool and childcare services to the residents of Lee's Summit, Independence, Blue Springs, Grandview, Belton, Raymore and all the surrounding neighbors in Kansas City.
Schedule an appointment to visit our school and meet our teachers!
We're not just a Day Care
It is our mission to help each child develop the early skills they need.  Our Programs focus on the fundamental skill sets that every child needs to be happy and successful in life.  
At Summit Children's Center, we base our method of learning on the Emerging Language and Literacy Curriculum (ELLC).  This is the foundation for our preschool program. ELLC is recommended by the Missouri Department of Elementary and Secondary Education, and it provides developmentally appropriate language practices for preschool age children. 
This method of learning will prepare our preschoolers for success in kindergarten and provide them with a strong foundation in oral language and literacy.  This scientifically based curriculum allows Summit Children's Center to exceed the competition in not only offering a safe, nurturing, caring environment for your child but an outstanding early childhood education as well. 
Learn more about the structure of the ELLC and how we implement the program in our classroom environment.  Our Lees Summit Preschool and Childcare facility is ready to care for and nurture your child, providing outstanding childhood development skills.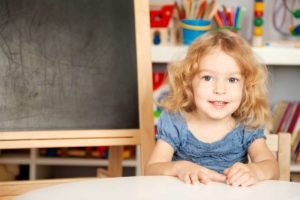 Language Skills
We focus on the four basic skills of language and how to best learn and practice these skills through play and exploration.  We work with your child to teach them how to effectively communicate.
Reading
Writing
Speaking
Listening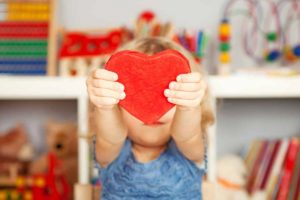 Literacy Skills
We teach literacy skills to communicate ideas, thoughts, and feelings.  This includes the sounds of language, writing and relationships between letters and sounds.  As well as vocabulary, spelling and reading comprehension skills.
Speaking skills
Reading skills
Writing skills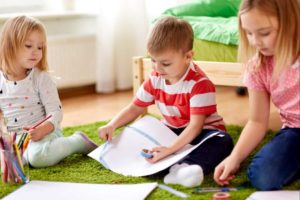 Cognitive Skills
We concentrate on the core skills of cognition that help to support a child's mental processes needed to think and make sense of things.
Learning
Thinking
Memory
Reasoning
Attention
Reading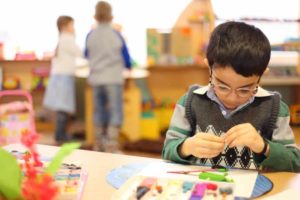 Motor Skills
We work on both gross motor skills and fine motor skills giving your child the opportunity to build small and large muscle strength and stamina.
Gross motor skills: Large movements with arms, legs, feet, or body such as crawling, running, and jumping.
Fine motor skills: Small actions such as picking things up with finger and thumb, wiggling toes or using lips and tongue to feel and taste things.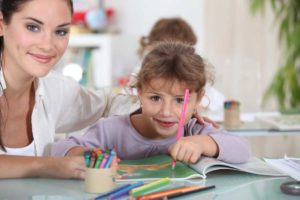 Social Skills
We help your child develop the skills they need to express and control feelings and to develop relationships with other children.  These skills help your child successfully connect and interact both verbally and non-verbally.
Body language and Gestures
Speech skills
Listening and following directions
Interpersonal skills
Problem Solving Skills
Accountability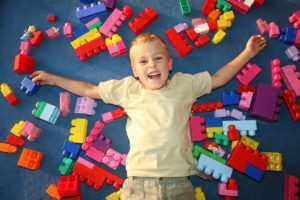 Creative Exploratory Skills
We excel at helping your child to enhance creativity and the ability to think logically to help with problem solving and exploration.  This helps build your child's confidence, develop their academic ability and to work through ideas.
Creative exploration of arts
Creative exploration of movement
Creative exploration of drama
Creative exploration of music
Creative exploration of writing