Summit Children's Center Lees Summit Preschool Nutrition Program
Summit Children's Center, Lees Summit preschool and Childcare, offers a morning snack, lunch, and an afternoon snack every day.  All snacks and meals provided by Summit children's center are in compliance with the USDA Missouri Department of Health License requirements which are set forth by the USDA.
Our Lees Summit preschool and daycare is very conscious of the nutrition choices we make for your child's snacks and lunches.  Nutritious snacks and lunches are selected that we are sure the children will enjoy eating.  Healthy nutrition is an essential key to ensuring your child has the fuel to learn and grow.  Healthy snacks in-between-meals help to fill in any nutrient gaps in your child's diet. We have found that the best snacks to provide are foods that are nutritious and in an amount that will curb your child's hunger without making them too full.
If you are looking for a preschool in Lees Summit, Summit Children's Center would love to visit with you!
For more information about our Facility and to schedule a tour, Contact Us Today!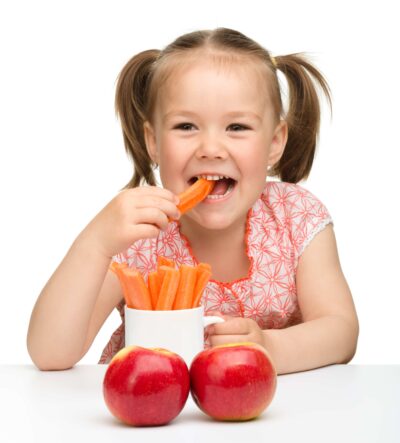 Nutrition Plan Week 1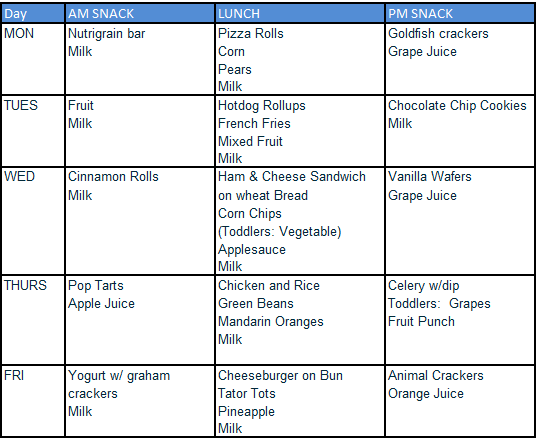 Nutrition Plan Week 2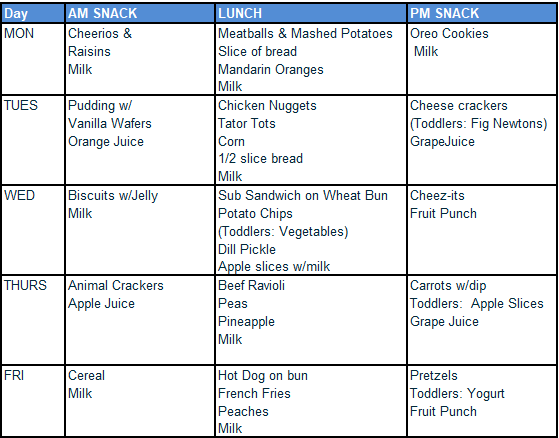 Nutrition Plan Week 3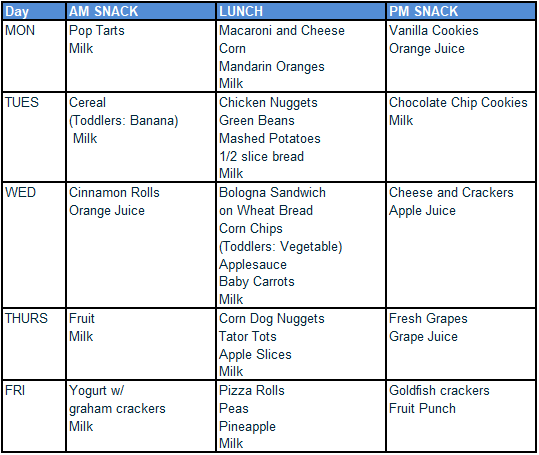 Nutrition Plan Week 4